Leybold RUVAC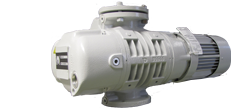 CONTACT
VAKUUM BOHEMIA s.r.o.
Lidická kolonie 47
586 01 Jihlava
Phone: +420 567 322 487
Fax: +420 567 330 560
Service: +420 567 330 556
E-mail:
info@vakuum-bohemia.cz
Leybold Roots vacuum pumps are used as vacuum boosters. The WA and WAU models use standard motors connected by a coupling. The WS and WSU models use closed motors which are evacuated. Pumping stations with RUVAC vacuum pumps are called RUTA. These vacuum systems are most frequently used in metal coating.
Our services:
repair and overhaul of Roots vacuum pumps of all brands
vacuum systems with Roots vacuum pumps
sale of Roots vacuum pumps
sale of spare parts
sale of refurbished Roots vacuum pumps
rental of selected Roots vacuum pumps
changeover replacement (for selected models)
Our services for Leybold vacuum technology are provided by:
a team of service technicians
a team of engineers for designing vacuum systems and vacuum pumps
storage of rental vacuum pumps
storage of service parts, accessories, and other parts
testing and measuring equipment for vacuum pumps in the area of soft vacuum
industrial washing tools for environmentally friendly cleaning of vacuum pumps