Rental of vacuum pumps and blowers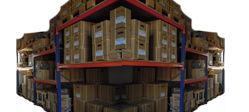 CONTACT
VAKUUM BOHEMIA s.r.o.
Lidická kolonie 47
586 01 Jihlava
Phone: +420 567 322 487
Fax: +420 567 330 560
Service: +420 567 330 556
E-mail:
info@vakuum-bohemia.cz
Vacuum pump or blower rental allows quick delivery. It is the ideal solution until a repair is finished or new equipment is delivered. If a new machine is purchased and its specifications are not yet clear, then it is possible to borrow a vacuum pump or blower for testing directly in operation. It is also possible to rent new or refurbished equipment.
Portfolio of vacuum pumps and blowers for rent:
rotary vane oil vacuum pumps
rotary vane oil-free vacuum pumps
side channel blowers
dry-running compressors
Roots vacuum pumps *
liquid ring vacuum pumps *
industrial fans *
* limited availability
All vacuum pumps and blowers are new, have undergone general repair, or are as good as new. Equipment is ready for immediate operation. For selected models it is possible to transform a rental into a changeover replacement or purchase the equipment.